Our clinic has added a few more services: IV Therapy Bar:  including suspensions for Weight Loss, Chronic Fatigue, Skin, Mental Boost, Arthritis, Auto immunity, and GIT disorders. Well Baby Clinic: immunization and mom and baby monitoring, and breast feeding assistance and baby massage. We will shortly be starting a Photo Therapy Bed Rental System for new born babies.  They can receive photo therapy in the comfort of their homes, with less risk from hospital infections. Medical Aid Wellness Screening  HIV Testing and counselling Pregnancy Testing and advice as well as Pregnancy Crisis counselling.  (Sr Joss is a qualified counsellor in Pre and Post Abortion counselling, who use to lecture at U.J. and head up Gauteng's Pregnancy Centres and National training.) We still continue to offer the regular services: Blood pressures, Glucose readings, Cholesterol testing, Urine analysis, and administration of injections. SUMMER SAVINGS: Vitamin B co & B12 Jab: R70 Weight, BP, Glucose Test: R50 The flab Jab: R150 (for that muffin top or second wave) Fasting Cholesterol Test: R60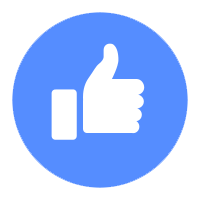 Like our Facebook page
Trading Hours
Monday:
08:30 AM - 18:00 PM
Tuesday:
08:30 AM - 18:00 PM
Wednesday:
08:30 AM - 18:00 PM
Thursday:
08:30 AM - 18:00 PM
Friday:
08:30 AM - 18:00 PM
Saturday:
08:30 AM - 14:00 PM
Sunday:
09:00 AM - 13:00 PM
Public Holiday:
09:00 AM - 13:00 PM
Contact Information
Tel:
011 883 3238
Fax:
011 883 8765
Send Email
Send Clinic An Email
Visit Facebook Page
Physical Address
135 Grayston Dr, Grayston Centre, Strathavon, Sandton, 2196
Our Services
-Diabetic care and dietary advise
-Blood pressure monitoring
-Glucose screening
-Weight Management
-Vitamin injections
-Medical Aid Health Assessments
-Vaccines
-HIV screening, testing and counselling
-All scheduled immunisations
-Advice on: Colic treatment
-Advice on: Breast feeding
-Advice on: Introducing solids
-Advice on: Teething
-Advice on: Normal sleep patterns
-Advice on:Preventing rashes and possible allergies
-Weighing, measurement and development assessments
VITALITY HEALTH ASSESSMENTS FOR POINTS. Book your appointment today with Sr Joss. Make sure you are fasting at least 8 hours before. WELL BABY CLINIC WITH VACCINES AVAILABLE Phone in to book your baby vaccinations. We pre order the vaccines your baby requires. GENERAL WELLBEING Vitamin B co & B 12, Neurobion shots available. Aches and pain management Bio Puncture for lactic acid build up, painful joints & immune booster & flu Vaccines. INTRAVENOUS THERAPY Lethargy & Burnout recovery Lactic acid build up assistance Weight loss assistance Glutathione and skin lightening Sport/marathon recovery Come in and visit our clinic Nurse.