Welcome to the new Local Choice Quénet's Pharmacy. Quénet's Pharmacy was established in 1868 and has been a part of the Worcester community ever since, dedicated to delivering quality health care services to it's community.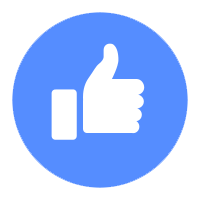 Like our Facebook page
Trading Hours
Monday:
08:00 AM - 19:00 PM
Tuesday:
08:00 AM - 19:00 PM
Wednesday:
08:00 AM - 19:00 PM
Thursday:
08:00 AM - 19:00 PM
Friday:
08:00 AM - 19:00 PM
Saturday:
08:00 AM - 15:00 PM
Sunday:
09:00 AM - 14:00 PM
- - -
Public Holiday:
09:00 AM - 14:00 PM
- - -
Contact Information
Tel:
023 347 0844
Fax:
023 3473732
Send Email
Whatsapp number: 0825776173
Visit Facebook Page
Physical Address
72 High Street, Worcester Central, Worcester, South Africa
Our Services
-Blood pressure monitoring
-Glucose screening
-Vitamin injections
-Medical Aid Health Assessments
-Vaccines
-HIV screening, testing and counselling
We are a registered travel clinic and offer immunizations against Yellow fever, Hepatitis A & B, Thyphoid fever, Diarrhoea, Pertussis and Malaria advice. We also have a PCDT (Primary Care and Drug Therapy) pharmacist on duty who can provide a variety of services including diagnosis and treatment of certain diseases within the scope of practice PCDT offers.
LATEST HEALTH SAVING
E45
Was
R 169.96
R120.95
E45
Was
R 169.96
R120.95
E45
Was
R 169.96
R120.95